At St Patrick's Marist College, we are committed to the future of our students. A forward-thinking approach is at the core of our learning and teaching.
Our students and their varied needs drive all that we do at the College, and as such our focus is on learning through innovation that builds creativity, critical thinking, collaboration and communication skills.
---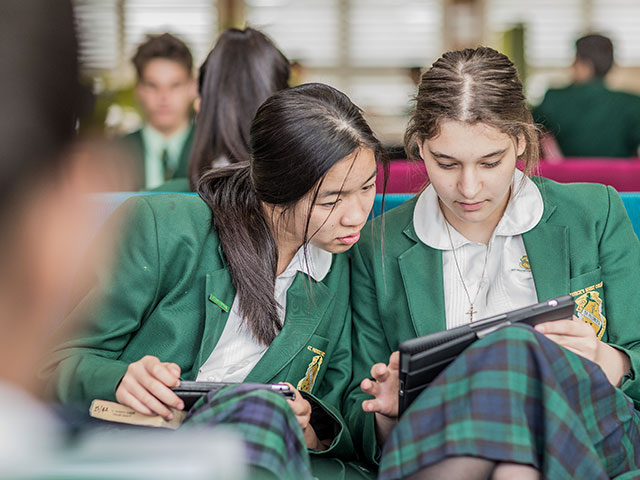 Student-centred learning
In the fast paced world our students inhabit, this approach best prepares them to make valuable contributions in their workplaces, communities and the larger global society. Students are challenged to take responsibility for their own learning, developing effective thinking skills and problem-solving strategies.
Teaching strategies such as 'flipped learning', are employed in our learning spaces to encourage a deeper engagement with subject material. Reversing the traditional approach towards instruction and homework allows students to spend class time in active discussions and creative projects related to their course material. We are moving towards an inquiry based learning model, one that poses questions to our students and is a more active way of learning.
---
Exemplifying excellence
At St Patrick's Marist, we have high expectations of our students as we strongly believe every student is capable of achieving great things. Our personalised learning focuses on helping each student achieve their best. Rather than being solely measured by marks, excellence is measured through student engagement; deep understanding, effective teacher feedback and informed pedagogy.
We celebrate the achievements of our students in a variety of ways and recognise that success is based on the individual. All of our students find success throughout their years at the College, and as educators we believe we have a vital role in helping young people recognise their own self-worth and identifying their individual successes.
---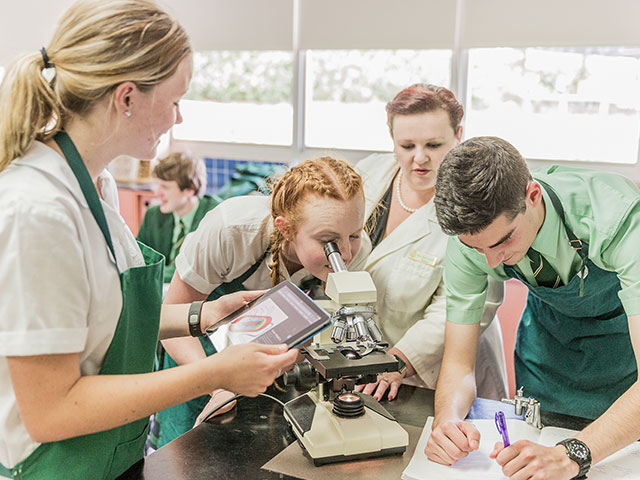 A culture of Learning
At St Patrick's Marist College, we are committed to the future of our students and a forward-thinking approach is at the core of our learning and teaching. A contemporary Marist education prepares students to be critical thinkers equipped with the skills that our changing world demands. We recognise that education must be relevant with real world applications, and must create students with flexible thinking skills and resilience.
We foster a collaborative learning environment that builds a culture of lifelong learning for staff and students with a real world approach to learning.
---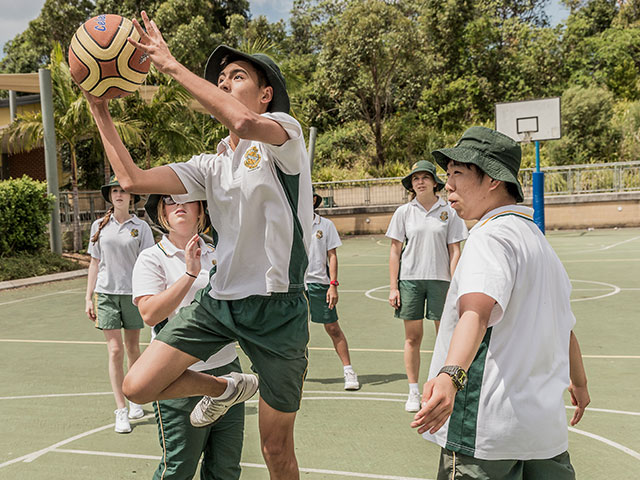 Building strong relationships
St Patrick's Marist College is a co-educational high school that offer students the chance to belong to a dynamic learning community that values the achievements of every individual.
Students are supported and challenged in a faith-based environment to become critical thinkers, effective collaborators and skilled communicators, ready to face an exciting future.
We encourage partnerships between staff, students and the wider community. We respect diversity and celebrates inclusion.
A St Patrick's Marist education is relevant and relational, and immerses students in a culture of participation. There are a variety of extracurricular opportunities on offer across academic, sporting and cultural fields. Every aspect of a student's development is catered for – academic, physical, spiritual and emotional.
---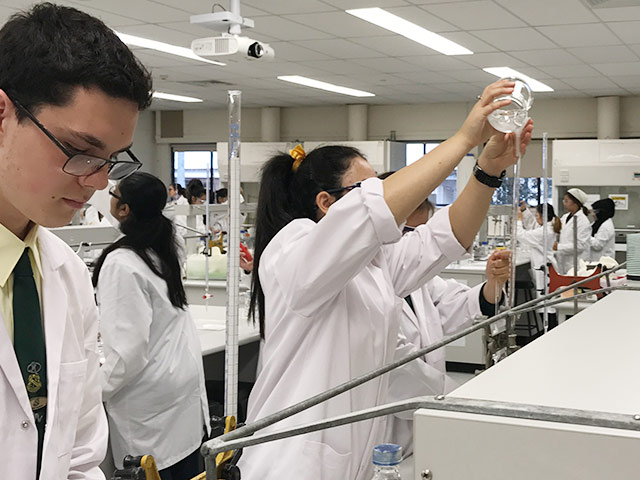 The learning environment
A gender-rich environment allows for diverse opinions and experiences to be expressed, and for young people to become comfortable and confident when expressing their views to a wide array of different people.
Our College boasts a well-resourced and spacious campus offering students a variety of learning spaces to cater for their specific learning needs. These needs are constantly being reassessed and upgrades to the College remain ongoing as students require different facilities to support new types of learning. Recently an industry standard hospitality and kitchen space was completed, and planning is in place for new learning spaces shaped around the inquiry learning model.
The College embraces the latest technology to aid in learning and to ensure that students develop the skills to effectively use these tools. Students use iPads and laptops among other tools and the whole school community utilises wikis, blogs, online learning environments and other web based tools. We recognise that the most important technology skills we can offer our students are those that arm them with the ability to adapt to change, to learn new skills quickly and efficiently, and to take responsibility for their own use of technology.